Back to News
The Ambassador of the Republic of Tunisia H.E. Al Hashimi Egaili visits the Sudanese Free Zones and Markets Co. SFZ.
2018 25 Dec

|

Uncategorized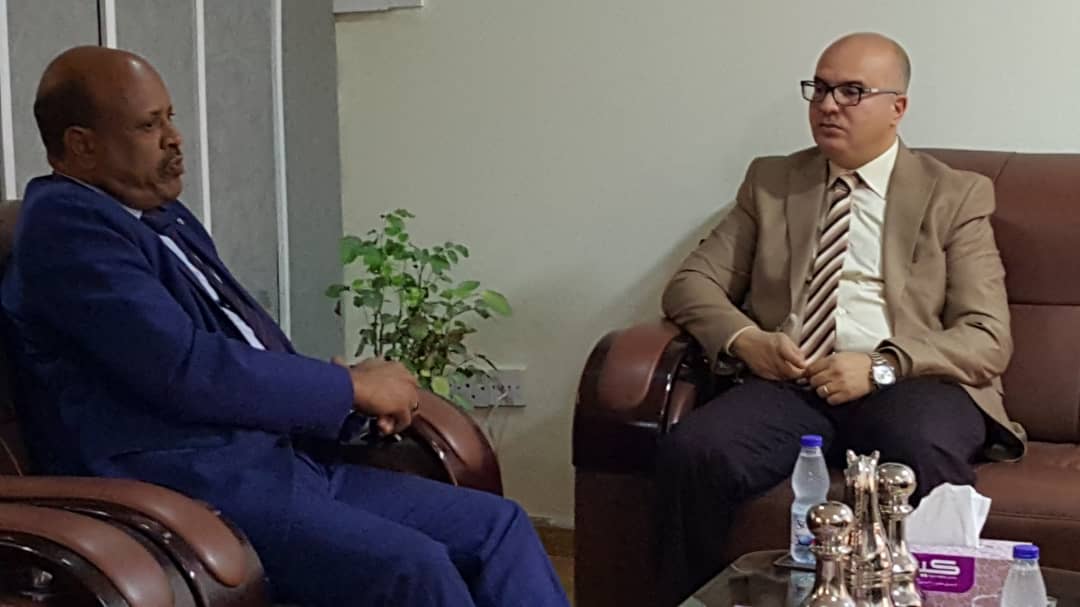 The Director General  of  the Sudanese Free Zones and Markets Co. SFZ. Mr. Yusuf Mohammed Karrar received at his office very recently                                 The Ambassador  of the Republic of Tunisia accredited to the Republic of Sudan H.E.  Al Hashimi Egaili.
H.E. Assaad El-Geradi, The Deputy Head of Mission of the Tunisian Embassy and  the Exhibitions and Conferences manager were also  present at the meeting .
E the Ambassador has reassured his country's official participation at the 36th Session of the International Fair of Khartoum scheduled to take place 21-28th Jan.2019.
The two parties  have also agreed to organize specialized exhibitions for both countries to encourage trade exchange. It was also agreed to sign memorandums of understanding to be focused on organizing trade fairs and commercial exchange .