Back to News
The return of SFZ delegation from Egypt after attending the training course specialized in the management and operation of free zones.
2018 13 Dec

|

Uncategorized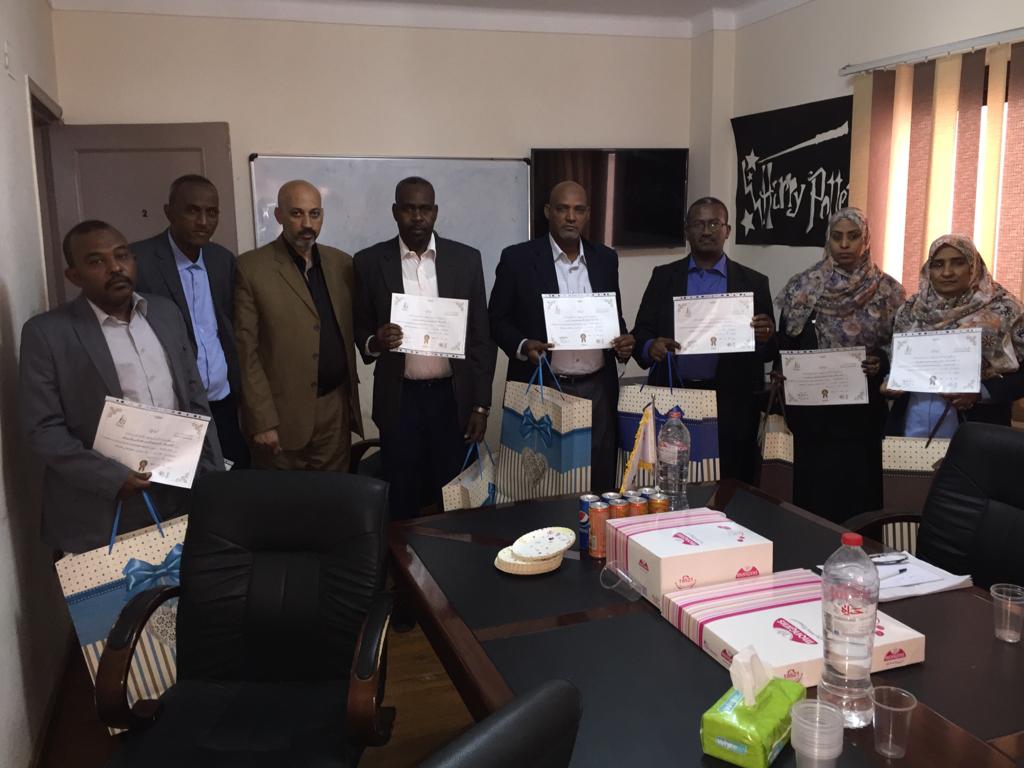 The SFZ delegation of the Sudanese Free Zones  and Markets Co. came back from the Arab Republic of Egypt after attending a specialized training course in the field of management and operation of free zones and mechanisms of Customs and Banking System within the Free Zones organized by the Jordanian for Capacity Building.
At the wrap up session, certificates were awarded to the attendees. The participants had appreciated the course and recommended that it should be organized to cover financial fields, warehousing management, safety and security systems measures, insurance, effective marketing strategies, leadership and human resources development.